15 March 1909 – 4 March 1987
"Heroine in the Struggle"
Born in New Orleans to a stalwart and vocal union man, Woods performed her first protest at the age of ten when she refused to sing the national anthem after she realized she and her siblings were forbidden to play in the park they walked through each day on the way to school because they were Black. As she explained to the principal, she refused "Because it says 'the land of the free and the home of the brave' and this is not the land of the free."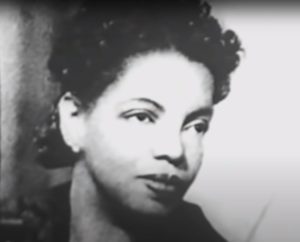 She married husband Henry on 25 March 1926 when she was just 17, and he was 16 (Henry was born in November of 1909, so Sylvia was actually a few months older than her husband). Shortly after marrying, the couple moved north in the Great Migration, settling on the West Side of Chicago where she initially found work as a laundress. Soon after, she began organizing for the Laundry Workers Union to improve working conditions. (and I recommend watching the Union Maids documentary to learn about that fascinating period in labor history).
During World War II, she worked at Bendix Aviation and held numerous positions in her UAW (United Auto Workers) local, and later in life, she worked as a Licensed Practical Nurse.
She worked throughout her life for Black liberation, criminal justice reform, and labor rights, ran for state office in 1946 as an Independent (the first Black woman in Chicago to do so), and was a spokesperson for the Communist Party in Illinois for which she named as one of Chicago's "Red Leaders" in testimony before the House UnAmerican Activities Committee in 1947.
She protested against the murder of Emmett Till and was head of the Chicago Committee to Free Angela Davis in the early 70s, organizing a rally of 5000 people at McCormick Place to greet Davis two days after her acquittal.
She lived a fascinating, full life and is buried in the radicals section (also known as "The Communists Plot") of Forest Home near the Haymarket Monument.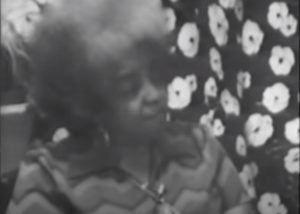 Please visit my Instagram for any questions or comments on this post!
References